Bruno Hérard, 38 years old, 2 children, Manager, joined Diagma in 2016.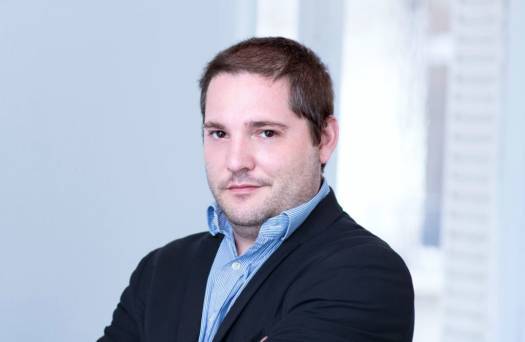 Graduated with a Master's degree in Money and Finance from the University Panthéon Sorbonne, Bruno had specialized in international banking issues. It was during an internship at the CEGOS Consulting Firm that he discovered Supply Chain Management. After 3 years of consulting in industrial strategy and supply chain at FRESSE CONSULTANTS, he joined KURT SALMON as a Consultant and emerged as Manager. Professional photographer in addition to his main activity, he is also an occasional DJ, a great fan of museums and has contributed to the development of e-Sport in France
What attracted him to DIAGMA
« I chose DIAGMA among several possibilities for its dimension as a firm of Supply Chain Management experts because coming from the Supply Chain practice of a generalist firm, I wanted to continue to progress in my hard skills after 13 years of experience. DIAGMA is indeed a pure Supply Chain player with very good references, including La Tournée, awarded to the Kings of the Supply Chain, which demonstrated its ability to also address small structure projects ».
What he appreciates today about DIAGMA
« The internal animation of the structure is more oriented towards customer satisfaction by distributing the effort among the teams rather than seeking the individual performance of each consultant. As a result, we work better and have more freedom to respond to customers. I also appreciate the quality of the junior learning resource. The recruited profiles are very interested in what they do. In addition, we are committed to always underpin what we are saying and to defend our convictions. We have a real duty to advise, which is healthier for the client».
If he had to convince you to come and work with him
« We need people who have an appetite for Supply Chain and a lot of autonomy because learning by doing is very strong at DIAGMA. You will benefit from a melting pot of expertise and will see many more clients and situations in one year than elsewhere! It's a kind of gymnastics, which consists in working on several cases in parallel, which is also enriching. We rarely do "ordinary" things because we are picked up for complex missions and the juniors immediately tackle challenging problems. In addition, we work in a very friendly environment (cakes to celebrate events, local specialties brought back from our travels and shared…) and everyone comes to say hello. Last but not least, DIAGMA has a strong reputation, which makes our missions easier because our clients see us as experts and are ready and willing to listen faster».