Do you have the right indicators to measure the performance of your warehouse? François Rochet, Partner of DIAGMA and Guilherme Rey Nunes Da Costa, Senior Manager of DIAGMA spoke on this topic on the set of Supply Chain Village on December 8, 2022.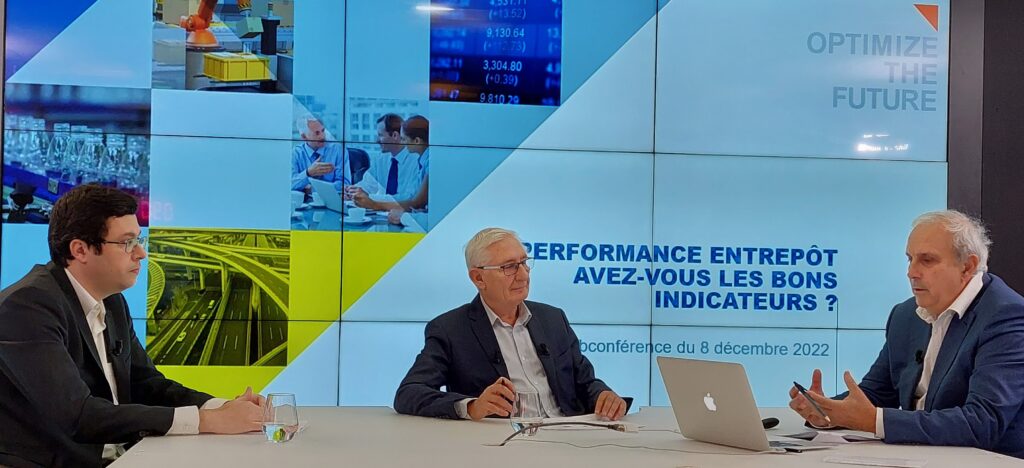 François Rochet, Partner of DIAGMA and Guilherme Rey Nunes Da Costa, Senior Manager of DIAGMA, shared their expertise, their field experience and their convictions on how to measure and manage the performance of warehouses.
THE IMPORTANCE OF KEEPING YOUR CUSTOMER PROMISE
François Rochet underlined the purpose of the warehouse. It is to keep the promise made to customers in terms of quality, time and quantity. Hence the preponderance of measuring the Customer Service Rate over productivity ratios to define its performance. According to him, it is also important to segment the Target Service Rates. This makes it possible to better respect them according to the real expectations of customers and to avoid additional costs. Moreover, a 1.5% failure rate may seem derisory overall. But the impact on affected customers can be much stronger. This can lead to dissatisfaction, loss of confidence and turnover over time. Finally, for François Rochet, the indicators must be calculated at the right level of detail. They must also give rise to decisions and actions. Without forgetting to present them graphically and visually.
A CONTROL TOWER TO MANAGE THE OPERATIONAL PERFORMANCE OF THE WAREHOUSE
Guilherme Rey Nunes Da Costa detailed the three warehouse operational performance management tools. He insisted on the establishment of a Control Tower. Its purpose is to manage day-to-day operations. It is also to ensure that the objectives are met every day by the teams and this, in a manner consistent with the objectives set at the warehouse. A Diagnosis and Action Plans with ephemeral measurement indicators are also good ways to solve underperformance problems that can degrade the service level. The Senior Manager also recommends not hesitating to call on an outside eye to analyze the causes of failure and carry out corrective action plans, as well as to benchmark against the customer promises set.
A QUESTION ? A PROJECT ? CONTACT US!