DIAGMA, a consulting firm specializing in Supply Chain Management for nearly 50 years, is strengthening its transport division by recruiting Olivier Harduin, Senior Manager, in charge of developing the transport offer, and Benjamin Oury, Senior Manager. Through their backgrounds, both benefit from solid knowledge and expertise in this field, in a wide variety of sectors.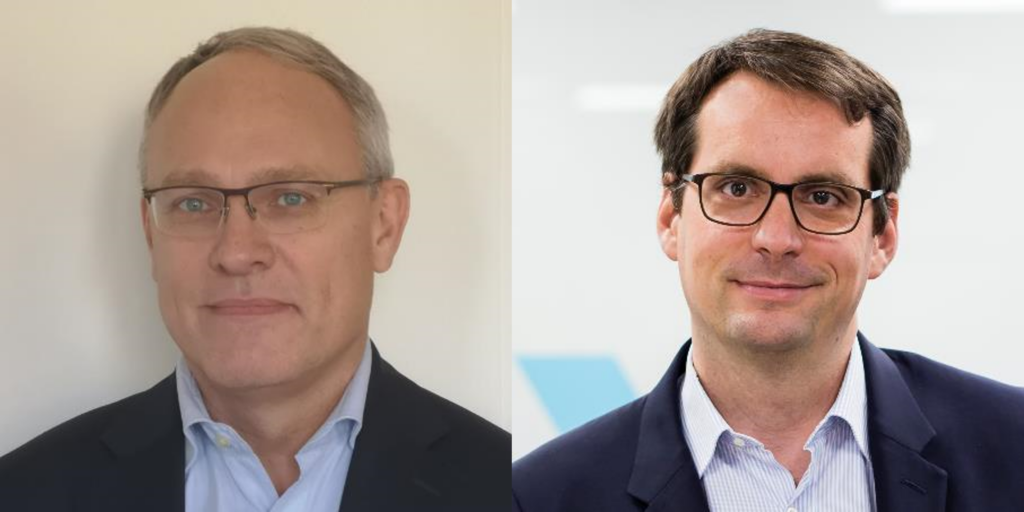 To expand its team, DIAGMA is recruiting two new transport experts.
Olivier Harduin, Senior Manager
As Senior Manager, Olivier Harduin's mission is to develop DIAGMA's transport offer. This concerns all its components: strategy, purchases / calls for tenders, organization, information systems, reduction of GHG emissions… His career has allowed him to have a vision of international transport both from the shipper's point of view and that of transport providers. He has also been able to develop international activities in various sectors.
Expert in international transport in various sectors
Olivier Harduin graduated with a Master 2 in international sales from the Faculty of Law, Economics and Management Paris Descartes. He started as Transport and Customs Manager at Dassault Aviation in 1996. Four years later, he became Export Director of Jet Services, where he managed 13 people. In 2003, he joined Giraud International as Project Manager and responded to calls for tenders from Key Accounts. He then responded to calls for tenders for Key Accounts in the automotive and industrial sectors of BDM Geodis Global Solutions for nearly three years. From 2009, he was appointed Key Account Director at Stef. There he managed a portfolio of major agri-food groups such as Danone, Nestlé, Bonduelle, Lesaffre… It was in 2013 that he arrived at Gefco to develop a portfolio of activities. Initially worth €5 million and then €30 million, the latter includes major automotive and industrial groups such as Caterpillar, Volvo Trucks, Knauf, Lincoln Electric, Amcor, Tetra Pak, etc. In 2020, Geodis entrusts it with responsibility for the international coordination of Thales activities. This includes operational performance, financial results, strategy definition and inside sales.
Benjamin Oury, Senior Manager transport expert
Before arriving as Senior Manager at DIAGMA, Benjamin Oury was Transport & Supply Chain Development Director at FM Logistic. He had previously been Logistics Manager Southern Europe for Philips for almost two years. From 2011 to 2013, he served as Transport Manager at Nestlé Waters. Previously, he held various Supply Chain positions at Henkel for more than eight years. They ranged from Forecaster to Carrefour Category Manager, passing through Physical Distribution and Customer Service. A graduate of Arts & Métiers Paris Tech, he began his career in sales forecasting at Lu France.
Respond to customer transport issues
"Our customers are increasingly asking us to help them improve their transport performance, in particular to limit the impact of the increase in certain transport cost components. We are delighted to welcome Olivier and Benjamin to respond to the many transport challenges that our customers have to face," said Léandre Boulez, Partner at Diagma, Head of the Physical Operations pillar.