DIAGMA, a consulting firm specializing in Supply Chain Management for 50 years, is pleased to announce the arrival of Thierry Le Berre as Senior Manager. He joins the Logistics & Transport pillar led by Léandre Boulez, Partner of DIAGMA, where he will be able to contribute his solid expertise in logistics and transport providers, performance, flow optimization, innovation and warehouse mechanization, international transport management, as well as customs and project management.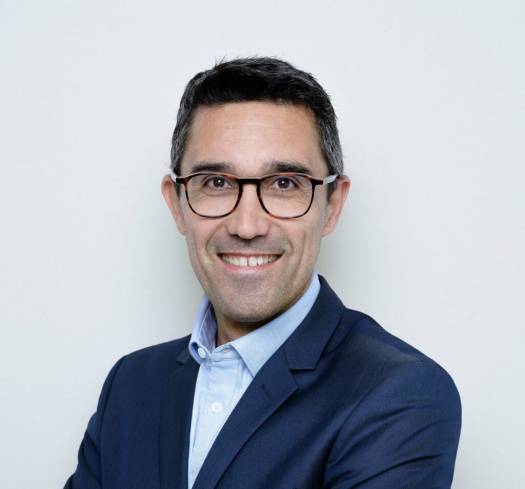 Thierry Le Berre joins DIAGMA as Senior Manager. He will strengthen the teams in the Logistics & Transport pillar, which is facing strong demand.
POSITIONS OF RESPONSIBILITY AT GXO LOGISTICS
Before joining DIAGMA, Thierry Le Berre was Customer Solutions Director at GXO Logistics. He joined in 2017. A member of the Management Committee, he was notably Director of the France design office. The latter was made up of around fifteen directors and project managers who were experts in intralogistics, mechanization, automation, transport and copacking. Thierry was also responsible for responding to calls for tender relating to the design of logistics and transport operational processes (workforce, equipment, information systems, transport network, etc.), with setting up business cases, financial analysis of solutions (ROI) and commercial presentation. In addition, he was in charge of the renewal of existing customers, the audit/reengineering of ongoing operations and the associated action plan. Finally, he managed the real estate strategy applied to calls for tenders. It has also structured an innovation center on new technologies such as goods-to-man, drones and AMR/AGV.
MORE THAN 5 YEARS AT LACOSTE
Previously, Thierry worked for five and a half years at LACOSTE, as Head of Projects and Operational Excellence. He was Head of Group Transport and Logistics, European customs projects (AEO certification), process standardization (labelling, suspended) and integration of European e-commerce with the associated transport plan. He also led a project to build an 18,000 m2 logistics platform. And this, from the definition of needs to the implementation of all business processes.
FROM 2002 TO 2011 AT SNCF GEODIS
Before being hired by LACOSTE, Thierry held various positions in the Logistics Department of SNCF GEODIS for nine years. First Logistics Project Manager in the design and engineering office for major accounts, he became Supply Chain Project Manager four years later. Responsible for strategic and operational consulting missions, he had to optimize Supply Chain flows, logistics warehouse networks and transport plans for international customers. As Operational Key Account Manager, he then led a deployment project on eight sites (in Asia, Russia and Europe). He also assumed the operational and commercial management of a Key Account. Finally, he became Project Management Officer within a team of 50 people. In particular, there is automated reporting (30 dashboards). It has also set up a project and resource management tool, as well as the Geodis customs offer.
BEGINNINGS WITH TRANSPORT FREIGHTERS
Previously, Thierry Le Berre was Commercial Overseas at VOPAK for almost three years. He began his career as a Transit Agent for more than two years at PANALPINA.
Thierry holds a diploma from the European School of Transport, approved level II, as well as from the Chartered Institute of Transport of London. He also has the international CSCP (Certified Supply Chain Professional) certification, issued by APICS.
"We are very happy to welcome Thierry to our teams. He will be able to put his strong expertise and rich experience in logistics and transport acquired within large groups at the service of our customers" said Léandre Boulez, Partner at DIAGMA.