DIAGMA, a consulting firm specializing in Supply Chain Management for nearly 50 years, is pleased to announce that Catherine Choplin will bring her contribution as Senior Manager. An engineer by training, she has thirty years of experience in the Retail and FMCG sectors, including 15 years in Supply Chain Management and Merchandise Planning positions in specialized omnichannel distribution, and as many in the advice.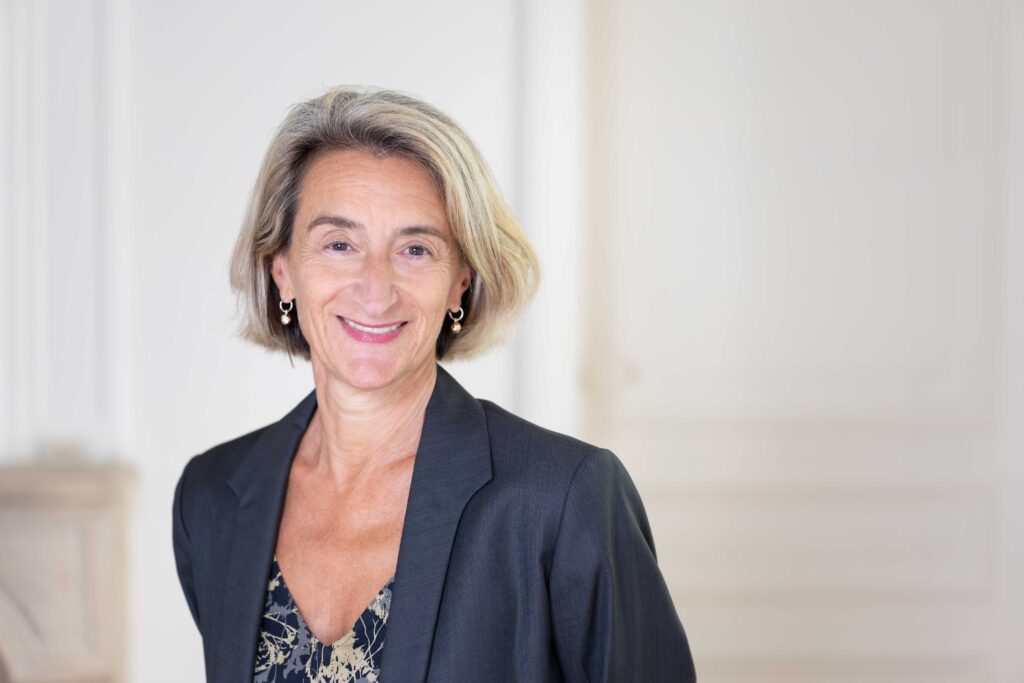 Catherine Choplin resumes her collaboration with DIAGMA as Senior Manager. She has had a brilliant career in the Supply Chain and Merchandise Planning Departments of major specialized distribution brands. She began with 12 years of consulting at DIAGMA.
Positions of responsibility with major retail chains
Recently at GALERIES LAFAYETTE
Since 2020, Catherine Choplin has been Director of Merchandise Chain Projects at GALERIES LAFAYETTE – LE BHV MARAIS (€4 billion turnover, 60 stores in France). With her team of 15 people, she supported the group's digital transformation. It also contributed to adapting the B2B and B2C logistics operating methods of all of its brands and e-commerce sites. Previously, she was Merchandise Planning Director of the Fashion department of GALERIES LAFAYETTE from 2015 to 2019. She optimized the P&L of each department, the purchasing processes, sales forecasts, inventory management and store supply. It also strengthened the methods of collaboration between the Purchasing/Management/Supply Chain and Finance functions. The main results obtained concerned the disposal of products before sales (+1% to +3%) and the reduction in residual stocks at the end of the season. They also concerned the rationalization of inventory and margin management practices.
From 2012 to 2015 at DISNEYLAND PARIS
Previously, from 2012 to 2015, Catherine Choplin held the position of Merchandise Planning Director at DISNEYLAND PARIS. With her team of 45 people, she optimized the management of the product offering of the 65 stores. These are spread over Disneyland Park, Walt Disney Studios, Disney Village and hotels, for a total turnover of €220 million. Thanks to the optimization of the offer, the introduction of new products, as well as the management of the product life cycle and inventory, many positive results were achieved during this period. Thus, spending per visitor increased by 12%. The margin rate gained 1 point. Product availability increased by 10 points while inventory levels fell by 10%.
From 2008 to 2012 at CONFORAMA
From 2008 to 2012, she was Director of Supply Chain France at CONFORAMA (200 stores in France, €3.5 billion turnover). She was in charge of supply and logistics for France, imports for all countries (France, Spain, Switzerland and Italy) and 6 distribution centers (230,000 m2). She led a team of 200 people. Reorganizing the distribution network with the opening of 3 centers, increasing the frequency of store deliveries and centralizing store supplies to support the growth in distant import purchases have made it possible to improve product availability by +5 to +10 points and to reduce logistics costs by €11 million (-15%) in two years.
From 2002 to 2008 at FNAC
From 2002 to 2008, she held the position of Supply Chain and After-Sales Coordination Director at FNAC (60 stores in France). At the interface between the sales, stores, logistics and after-sales departments, his mission was to manage Supply Chain and after-sales projects, with a team of 30 people. It has thus opened a new distribution center dedicated to technical products. In addition, it has set up a Supply Chain Quality Department. In addition, it integrated e-commerce logistics into FNAC warehouses. Finally, it pooled stocks and developed the strategic plan for after-sales services. The warehouse service rate rose to more than 99.5%, the logistics cost/turnover ratio fell by 0.3 points. And the unit logistics cost fell by 15%.
15 years of consulting including 12 at DIAGMA
Catherine Choplin is a graduate of the University of Technology of Compiègne (1986). She has led and participated in numerous consulting assignments in the pharmaceutical, luxury, consumer goods and distribution sectors during the twelve years spent at DIAGMA. From 1987 to 1999, she rose through the ranks to become Manager of the Physical Distribution Optimization department of DIAGMA. She then spent three years as Retail and FMCG Manager at Price Waterhouse Coopers. She notably carried out assignments there at Marie-Saint Hubert, Calberson and FNAC, before opting for more operational responsibilities.
"I am delighted to return to the board. And in particular at DIAGMA, where I learned a lot at the beginning of my career," said Catherine Choplin, Senior Manager DIAGMA.
"We are very happy to find Catherine and to strengthen our Retail consulting teams in a context of strong growth in demand," said Jean-Patrice Netter, President of DIAGMA.
A RETAIL PROJECT ? CONTACT US